Company Tour
Asphalt tank processing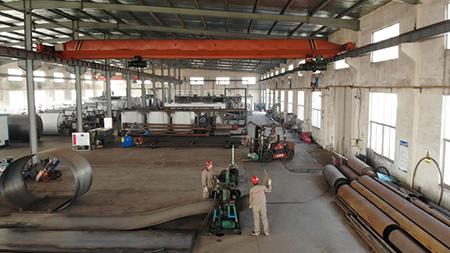 Feiteng is a professional asphalt equipment manufacturer who operates out of a 4000 square meters of production workshop and we employ 36 professional production technicians. We can make all kinds of asphalt tank independently. The production process includes inspection of raw materials/parts, laser cutting, welding, assembly, quality inspection, and delivery of finished products.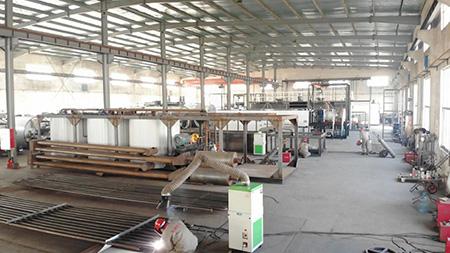 1. Multiple plasma cutting machines, flame cutting machines and saw blade cutting machines can perform various cut sizes of metal sheet and pipe.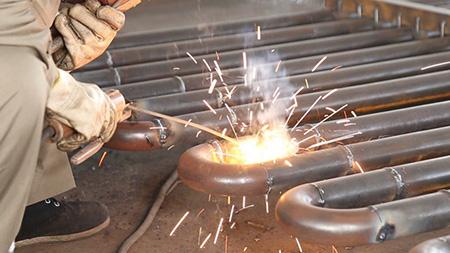 Heat conducting coil welding of asphalt tank
2. Our factory uses AC and DC welders, Co2 shielded welders and argon arc welders to realize fine welding operation.
The structure of some boilers is double layered. The inner layer is the asphalt material combustion chamber, and the outer layer is a thermal oil jacket. For this typical welding process, we choose thick wall seamless steel tube and special steel plate as raw materials, and complete the weld with an argon arc welding machine.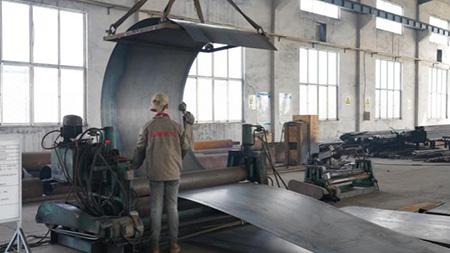 3. In addition, plate rolling machines, pipe benders, profile presses and bench drills are also equipped to produce various metal fabrications.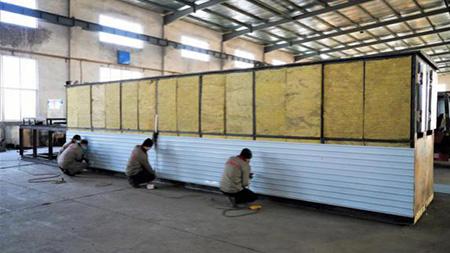 4. Installation of insulation material for asphalt equipment
High-density rock wool with high thermal insulation performance is used as the inner layer of the asphalt equipment. The thickness of rock wool is generally 5 to 10cm according to the requirements. The outer layer is made of colored steel plate or galvanized board. The installation of insulation material can minimize heat loss.
Assist customers in product design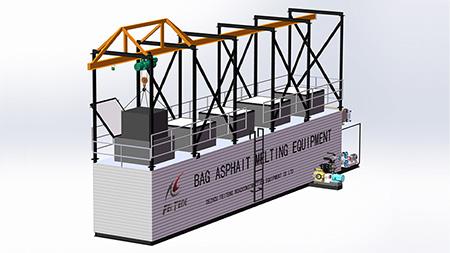 Our designers are proficient in AutoCAD and CAM, and can help customers with design drawings for asphalt storage and production equipment according to customer requirements, such as type, capacity and environment of asphalt. Since 2005, Feiteng has built hundreds of different kinds of asphalt equipment for worldwide customers. We enhance the competitiveness of customers through professional and technical innovation of asphalt plant machinery, combining the improvement suggestions provided by customers.
Quality assurance
Feiteng has a quality assurance department to strictly supervise every tool of the procurement of raw materials and spare parts and production to ensure that the asphalt equipment has no quality problems. The following is a part of our detection procedure.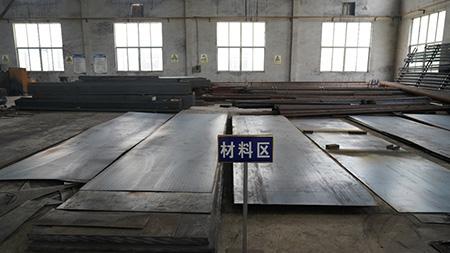 Raw material inspection: Raw materials such as steel and electrical components are checked and accepted by our highly trained quality inspectors, and can only be used in the workshop after meeting the requirements.
Testing tightness of the asphalt tank: Air is filled by compressor to 0.8MP pressure and keeping that for 8 hours without pressure dropping.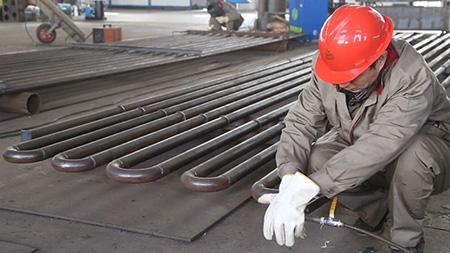 Testing welding of asphalt tanks and heating coils: Ensuring welding quality of tanks and heating coils by means of nondestructive inspection. We can offer inspection and testing reports for customers.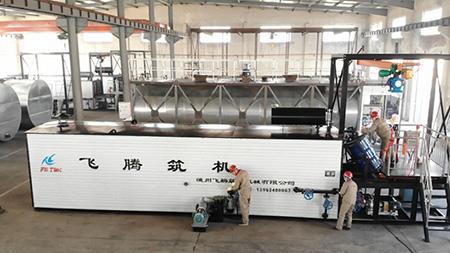 The test run (checking electrical control system, automatic control, burner pilot fire and mechanical operation) of the equipment before delivery ensures that all parts and systems of the equipment operate without issue.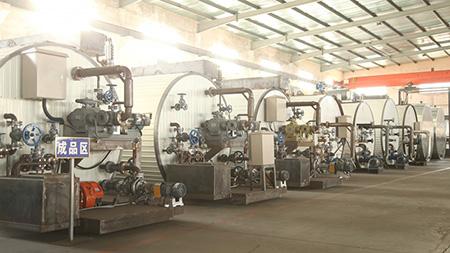 Finished product area