Colored Asphalt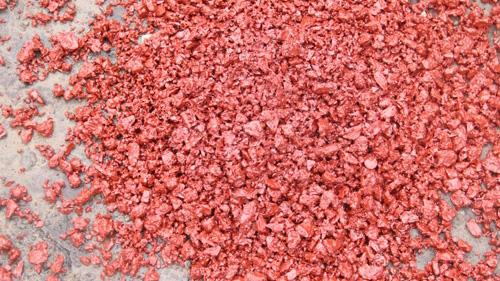 Feiteng specifically fabricates colored asphalt equipment for years, we have provided numerous customers with our colored asphalt equipment. On the basis of this, we have in-depth knowledge of your specific needs of colored asphalt.
Unlike asphalt generally found to be plain black and grey, colored asphalt allows pavement surfaces to be colorful, decorative and rejuvenated. Colored asphalt paving is mainly seen on driveways, walking districts, suburban streets, bike paths and car parking lots.
How is Asphalt to be colored
Feiteng colored asphalt is formulated by mixing naturally colored aggregates with added color additives in plain asphalt. Through being stirred evenly under a specific temperature, a wide range of colored asphalt mixtures can be produced.
Currently, we are capable to provide you with red, green, yellow and blue asphalt. Other color selections can also be customized as per your request.
Characteristics
Durable
Regardless of temperature variation and different surrounding environments, asphalt deformation and surface spalling will not be appeared in the colored asphalt, thanks to its excellent performance in high temperature stability, water stability and fatigue cracking resistance.
Long-lasting color
Colored asphalt will remain its color finishes for 10 years.
Low noise
When tires roll on colored asphalt pavement at high speed, it produces no loud sound caused by air compression.
Elastic
With good elasticity, flexibility and skid resistance, it won't fatigue you when walk or jog on it.