DKLR Series Thermal Oil Heating Bitumen Bag Melter
DKLR Series Thermal Oil Heating Bitumen Bag Melter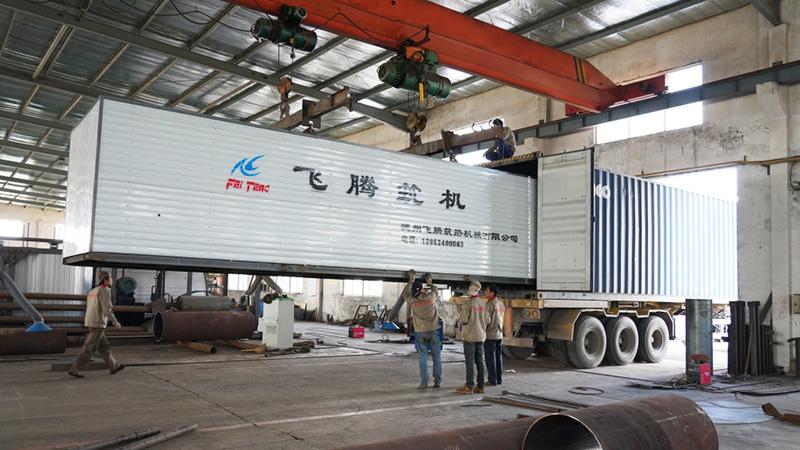 The DKLR series bitumen bag melter is specifically designed to melt bitumen packed in bags, this bitumen melting equipment is developed by following current trends to replace steel drum with bitumen bags.
Thethermal oil boiler heats the coils in a continuous manner. As a result, solidified bitumen melted into a melton bitumen and then pumped out of the barrel.
This series bitumen bag melter is primarily used in areas where thermic oil boiler is available and heating capacity of which is sufficient for melting bitumen.
Technical Parameters
| | | |
| --- | --- | --- |
| Model | DKLR-10 | DKLR-15 |
| Production capacity (t/h) | 8-10 | 10-15 |
| Bitumen tank capacity (m3) | 35 | 50 |
| Dimension (L x W x H) (m) | 9x2.25x2.1 | 11.8x2.25x2.5 |
| Total power (kW) | 30 | 30 |
Features
Indirect heating of thermal oil to raise the internal temperature uniformly, it prevents the bitumen from aging caused by overheating.
With no built-in heating system, failure rate is extremely low.
Suitable for using in areas equipped with thermal oil boiler, the investment cost can be cut.
Agitating unit is equipped to accelerate bitumen and inner plastic film melting.
Cases Study