Coal Fired Heating Asphalt Storage Tank
Coal Fired Heating Asphalt Storage Tank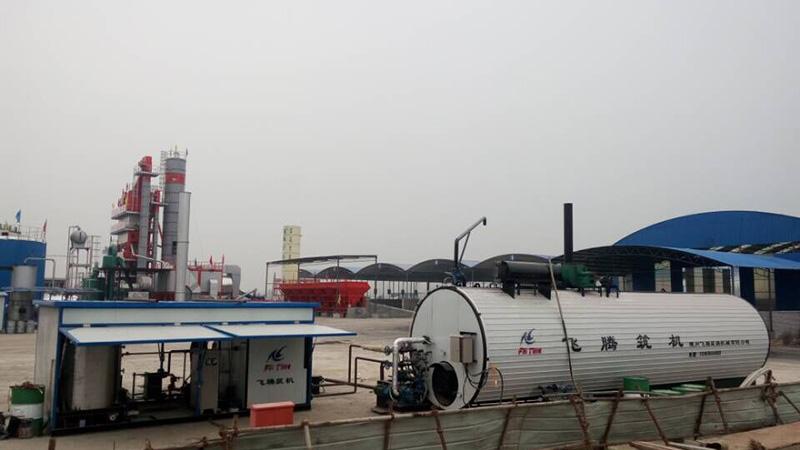 Feiteng's coal fired heating asphalt storage tanks are specifically suitable for regions are rich in coal resource. By using coal as heating fuel, asphalt stored in tank will be heated evenly and pumped out thorough transfer pump.
Direct-fired asphalt heating tank is commonly preferred by customers due to its economical prices, it is an optimal selection for saving budget. It is worth mentioning that, we are providing you with complete asphalt storage and heating system, which includes dust collector, asphalt pump, ladder, control system, etc.
Technical parameters
| | | | |
| --- | --- | --- | --- |
| Model | MJSL-30 | MJSL-35 | MJSL-40 |
| Tank type | Round shaped horizontal tank | Round shaped horizontal tank | Square shaped horizontal tank |
| Coal consumptionper ton (kg) | 15 | 15 | 15 |
| Capacity (m³) | 30 | 35 | 40 |
| Power (kW) | 14 | 14 | 14 |
| Size (m) | Φ2.2×9 | Φ2.2×10.5 | 10.5×2.25×2.55 (L×W×H) |
Custom options: for more options of tank types and sizes, please contact us for customization.
Features
Perfect for rapid increase temperature of base bitumen;
Adopting economical coal as fuel, efficient control on heating costs;
Equipped with air blower for auxiliary combustion, it will lead to thorough combustion of coals with a high heating efficiency;
Dust collectors are available in cyclone dust filter and wet dust collector, responding to the trend of environmental protection;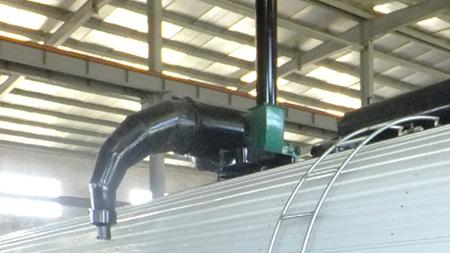 Cyclone dust filter: the centrifugal force created by cyclonic action is used to separate larger sized dust particles from gas stream generated by coal firing. It is suggested to be used in areas where environmental protection is basically required.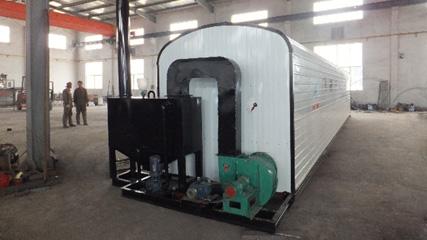 Wet dust collector: fine mist acts a carrier for small sized dust particles, when gas stream passed through this dust collector, the dust carried water droplets can be easily discharged and removed. This wet dust collector has higher dust removing efficiency in comparison with cyclone dust filter, which is suitable for areas have strict requirement of environmental protection.
Cases Study